I have a confession to make: Denia is probably my favorite city in the province of Alicante. I simply… I love it! If I could choose where to live in "La Terreta", I am convinced that it would be my choice. Dénia would be my choice. Whenever I can, I allow myself the luxury of making a getaway and enjoy a weekend in Denia or simply spend a day strolling through its old town or its beautiful hiking trails. Undoubtedly, one of the most charming destinations on the Costa Blanca.
So that's the plan I propose in this article. It will be a very complete weekend, discovering the magnificent natural and cultural heritage of this coastal town, always sheltered from an imposing Montgó that watches over it from the heights.
As you already know, and thanks to the excellent climate that we enjoy in Alicante, this is a plan that can be carried out throughout the year. However, if you want to make the most of it, we recommend doing it in spring or autumn. In this way we can enjoy a swim in the sea, but without the typical summer crowds.
Will you join me to discover the beautiful Dénia? Keep reading!!!
Reasons to visit Dénia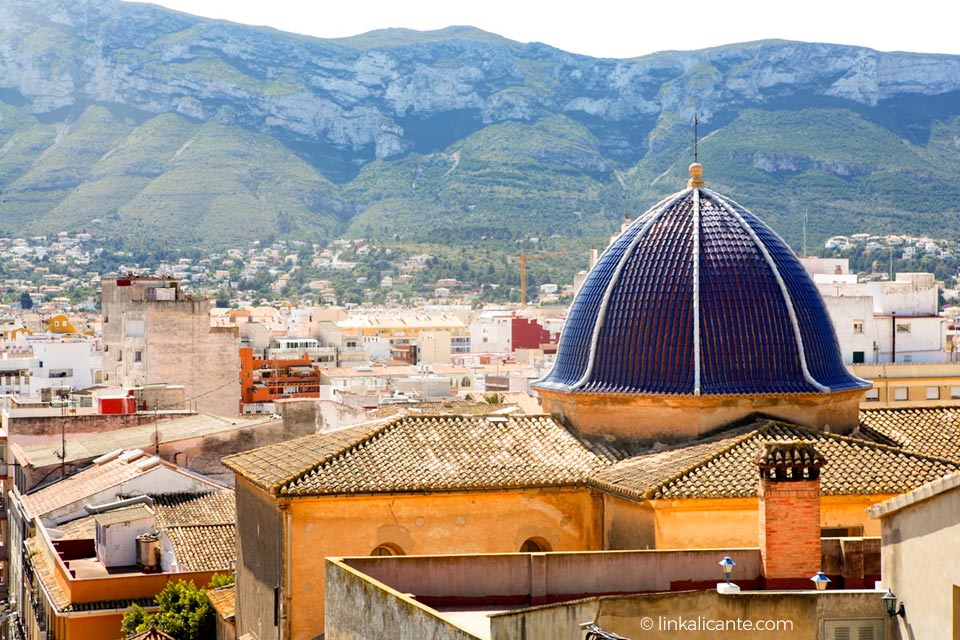 Honestly, Denia is one of my favorite towns in the whole province of Alicante. Denia is a great little town, a place where I would love to go to live for a while (or forever). It has practically everything one might need. It has: beach and mountains, history and culture, leisure and gastronomy, services and traditional commerce. It has a special charm due to the fact that it has been an important Mediterranean port for centuries, still in force today with those ferries that connect it with my beloved Balearic Islands.
If we talk about mountains, the reference would be, without a doubt, the Natural Park of the Montgó Massif. A real treasure as far as natural heritage is concerned, offering a multitude of routes to explore it, of varying levels of difficulty. But we are also close to those incredible inland valleys: Vall de Laguar, Vall de Gallinera, Vall d'Ebo… Or mountain ranges like the Segària (one of my great pending, by the way). Or the Marjal de Pego-Oliva, also a natural park. A true paradise to enjoy all year round.
If we talk about beaches, I personally prefer the Marine Reserve of Cap de Sant Antoni, a rugged landscape of steep cliffs that plunge into the sea from hundreds of meters high. But Denia also has friendly beaches, such as those found in the area of Les Marines, with miles of sand for walking and suitable for the whole family.
Denia has a rich history that can be appreciated by visiting its castle, located on top of a small hill and overlooking the sea. Denia also has an excellent gastronomy, highlighting its famous red shrimp and delicious rice dishes, with Quique Dacosta and his three Michelin stars as standard bearer.
In short, for all this and much more, I have to confess that I am in love with Dénia, and so far it has always reciprocated!
On this occasion, we have chosen to search for accommodation in Denia through the Holidu vacation rental and apartment search engine, a website (or smartphone app) that allows you to compare prices from different providers. We opted for a very centrally located apartment at a very reasonable price.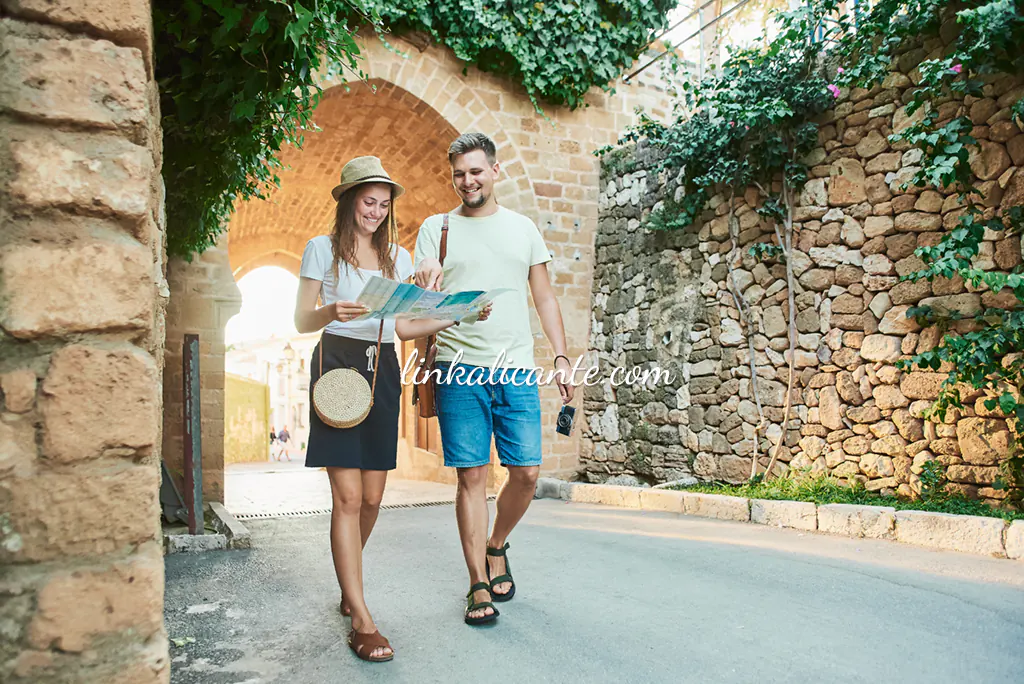 From its strategic location on top of a hill, Denia Castle dominates the city from above, with views ranging from Les Rotes to Les Marines, and of course the eternal protector of the capital of the Marina Alta: The Montgo.
Considered the most important monument of Denia, a visit to the castle is not only essential but also very rewarding. In the upper part of it is the Archaeological Museum, which consists of 4 rooms dedicated to the Iberian, Roman, Muslim and Christian eras. We recommend taking a guided tour of the castle to learn about its interesting history in depth. Places are limited, so don't forget to book in advance.
Route to the Cova Tallada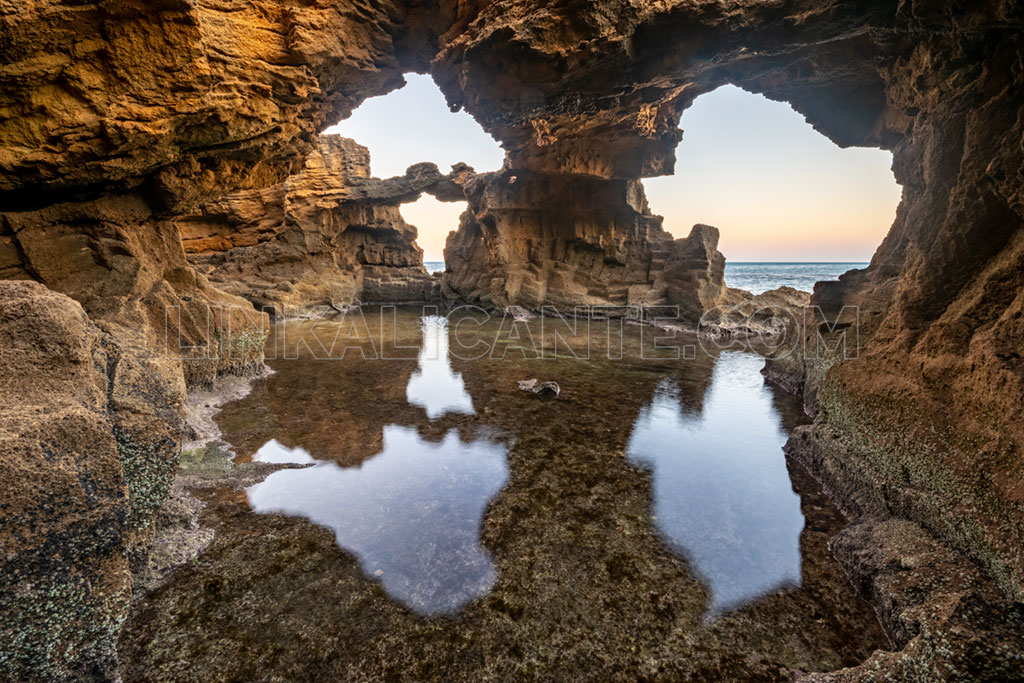 Another of the essential plans in Denia is the hiking route to the Cova Tallada. But first, we walked down from our accommodation to Marqués de Campo street (we love this avenue in Dianna) to have breakfast in a classic place: Chocolatería Valor. And everything looks different after starting the day with a delicious chocolate with churros (yes, we know it's not the healthiest thing to do, but a day is a day).
Now we head to the area of Les Rotes to begin an excursion that we know very well, but that we always enjoy a lot: the coastal route to the Cova Tallada. This is a medium/high difficulty excursion due to the fact that the trail crosses very steep terrain and the entrance to the cave requires a steep climb. It can only be accessed when the sea is calm.
The Cova Tallada is located within the municipality of Xàbia, in the Marine Reserve of Cap de Sant Antoni, but the usual route to reach it begins in Les Rotes de Dénia.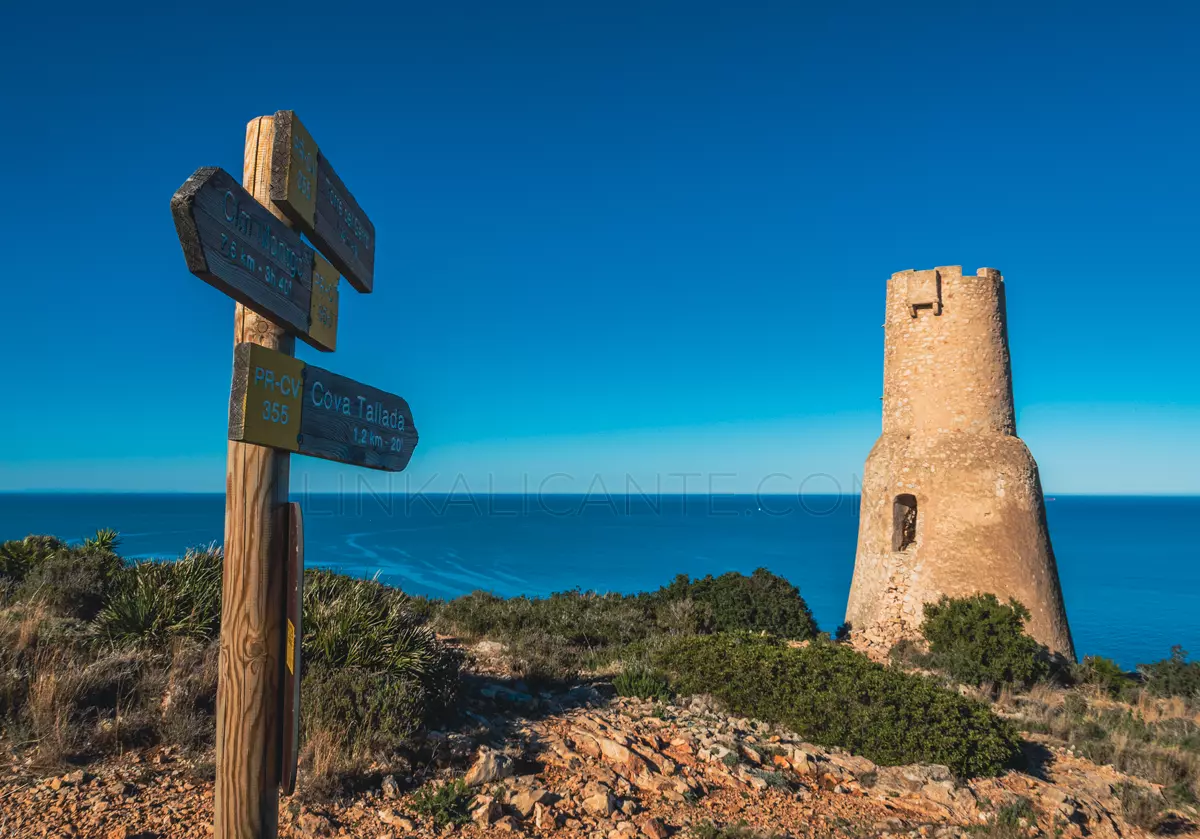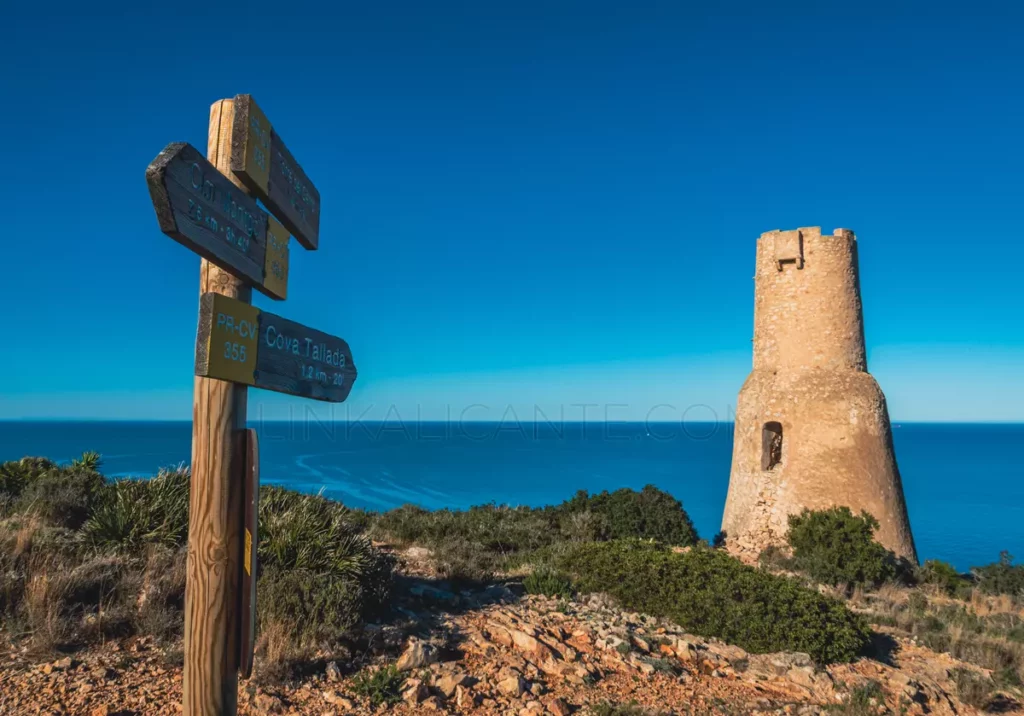 If you go with children and are looking for a simpler alternative, I suggest you do the route to the Gerro Tower, a defensive tower dating from the sixteenth century and was built to monitor the attacks of Barbary pirates. An excursion with beautiful views towards the cliffs of Cap de Sant Antoni (next plan) and suitable for the whole family in which you will also get to know the beautiful coastal area of Les Rotes.
Sunset at the Cap de Sant Antoni Lighthouse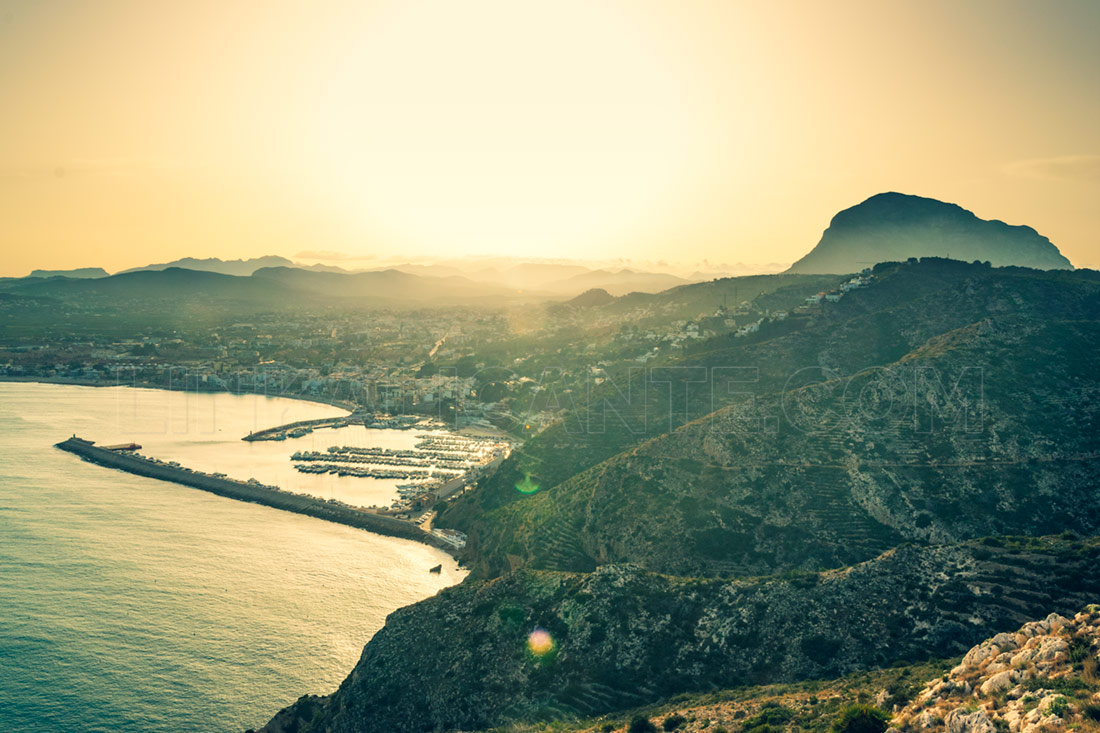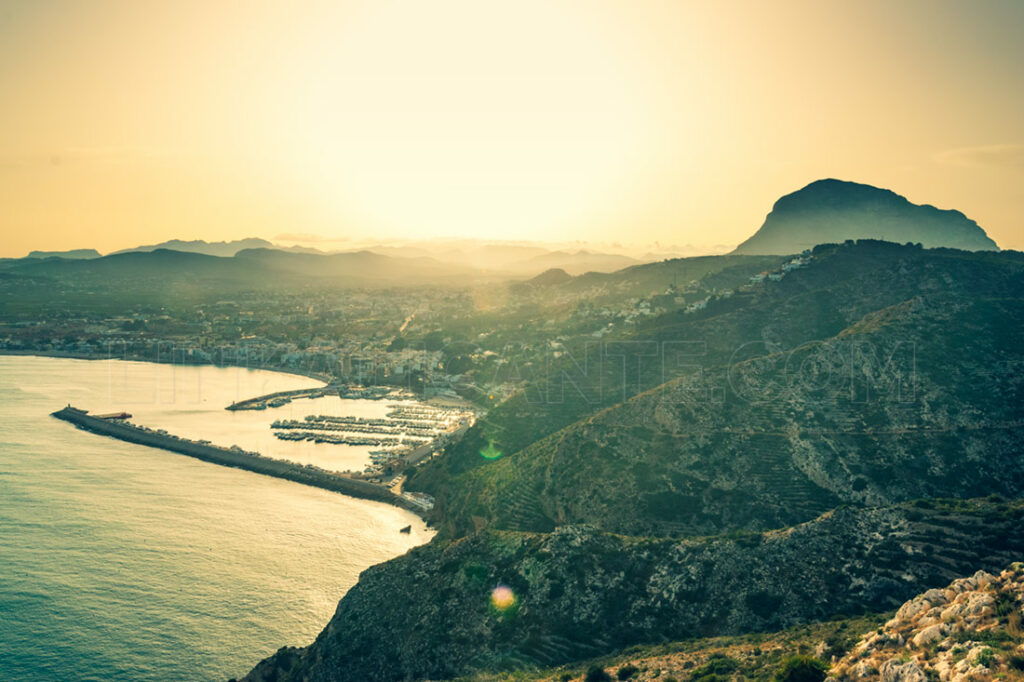 By mid-afternoon we have finished the route, so once back in les Rotes, we take the road that leads us in the direction of Xábia, crossing the Plana del Montgó to visit the Cap de Sant Antoni. Halfway, we find the detour towards the lighthouse, where we park the car. Very close to the lighthouse itself we can walk to several viewpoints, overlooking the Bay of Xábia and Montgó. In addition, from this strategic point, you can see some of the most important mountainous reliefs of the province, such as Aitana or Serrella.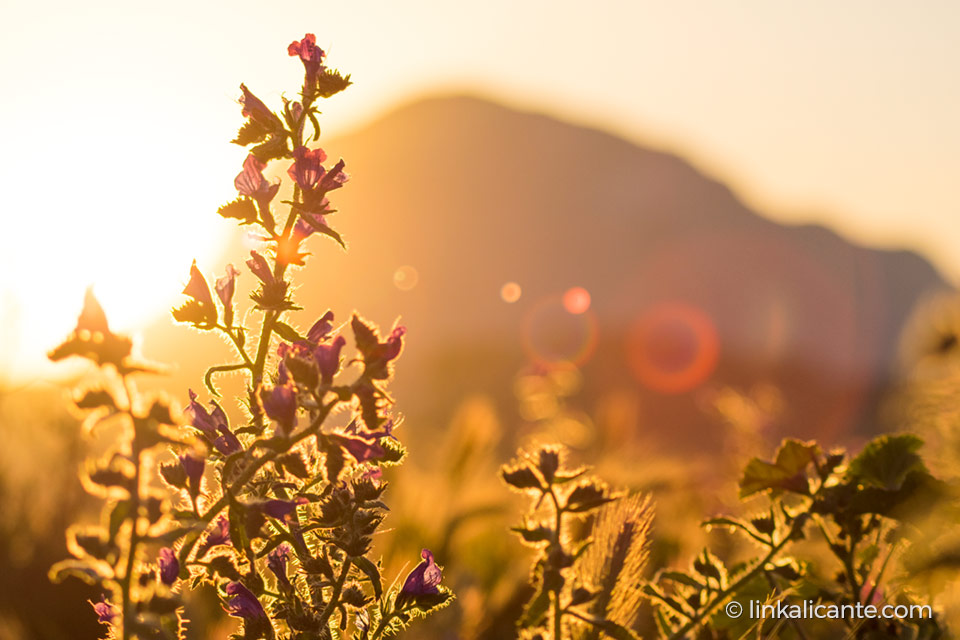 –
Dinner at Calle del Loreto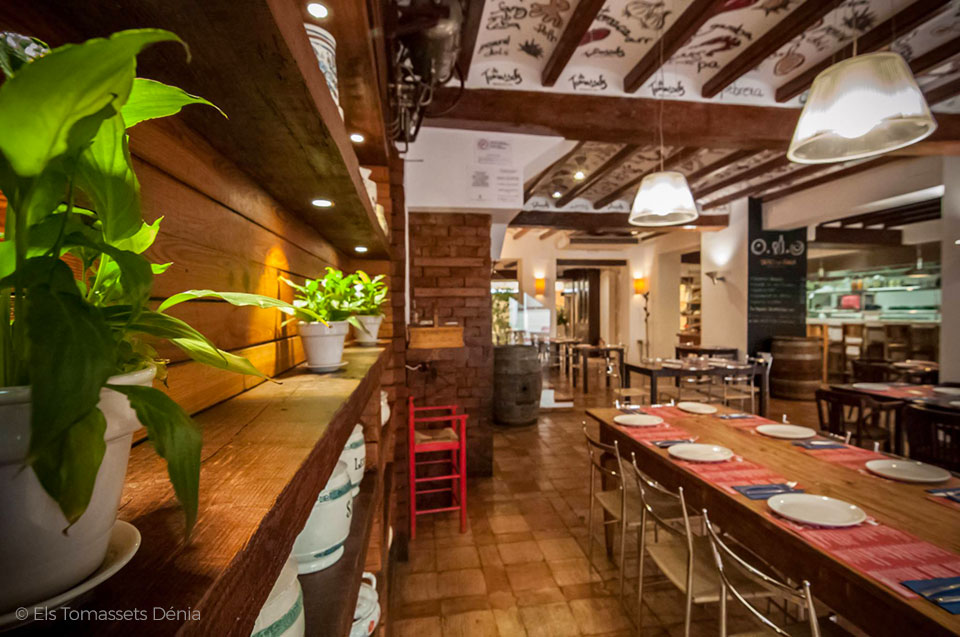 To end Saturday in style, we returned to Denia and, after a well-deserved shower in our apartment, we walked to the busy Calle del Loreto. It is a pedestrian street with a lot of charm, and with a multitude of restaurants, for all tastes, colors, flavors… and all budgets. We have been here on other occasions, enjoying for example the Ruta de la Tapa, and we like it very much. This time we went for tapas at the tasca Els Tomassets, which has a very varied menu: grilled Dénia prawns, sea bream, stewed octopus … are some of the delicacies we tried and that left us very happy!
–
Sunday: visit to Jesús Pobre and Mercat del Riu-Rau
For Sunday, we have a quiet plan that we really like. But first, we go back down to Marqués de Campo street to have breakfast, this time at El Comercio Restaurant. At the entrance there is an area with wooden benches that we find very cozy. Here we enjoy a good coffee, infusions and teas, and what to say about their cakes and pastries! Yummy!
After breakfast, we drive to the village of Jesús Pobre. It is a small village located in the foothills of Montgó, very close to Gata de Gorgos. There, in the Gran Riurau del Senyor de Binissadeví, the Mercat del Riu-Rau is held every Sunday. It is a small market with local and organic products with a lot of charm, certainly one of the most beautiful we know.
The Mercat del RiuRau is a sample of the affection that the people of the Marina Alta feel for their own land, for what is theirs. A place where you can spend a pleasant morning in a relaxed and relaxed atmosphere, and where you can often enjoy live music. Fruits and vegetables grown by local farmers, local wines, coques and pastissets de la Marina, sobrasadas and sausages, olive oil, handicrafts… We love it!
We choose to eat at the market itself, and then we will go on a very simple hiking route, which will take us to know the rural architecture of Jesus Pobre: riuraus, farms, mills, the Franciscan convent and the church… We also recommend taking the detour to go up to the three windmills located at the top of a small hill, with fantastic views of the surroundings.
See hiking route in Jesús Pobre (wikiloc) "
And if you are still strong enough, you can finish off the weekend with a drink at La Tasca de Jesús Pobre, a place that in summer offers live concerts, in a phenomenal atmosphere with a very cozy inner courtyard.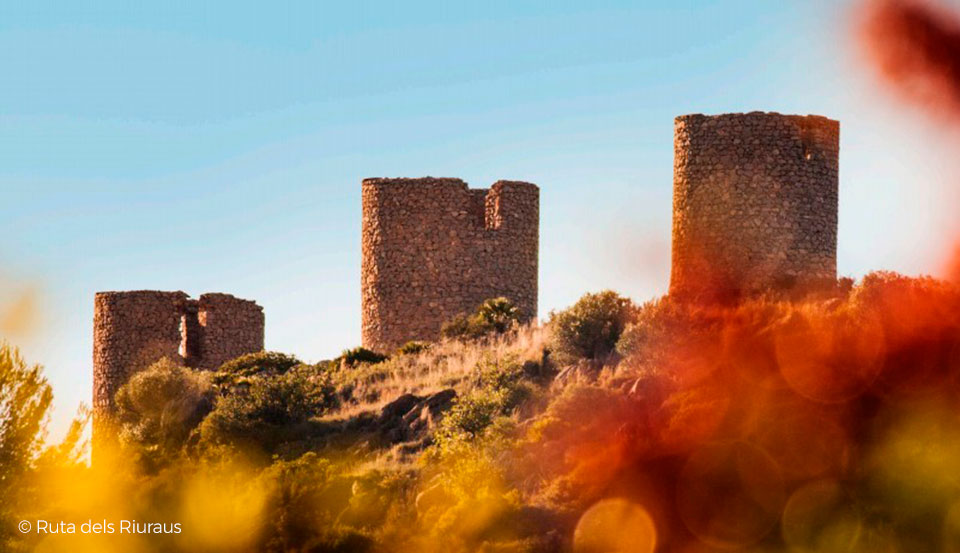 We, for our part, we finish this fantastic weekend in Denia. It has given us a lot, but still we have left many things in the pipeline, such as visiting the castle, climb to the top of the Montgó, explore the Marjal de Pego-Oliva, visit one of the sandy beaches, or go for a stroll in the catamaran ride in the Marine Reserve of Cap de Sant Antoni. Dénia has a lot to offer, and you won't finish it in a weekend, you will have to come back!
See you next time!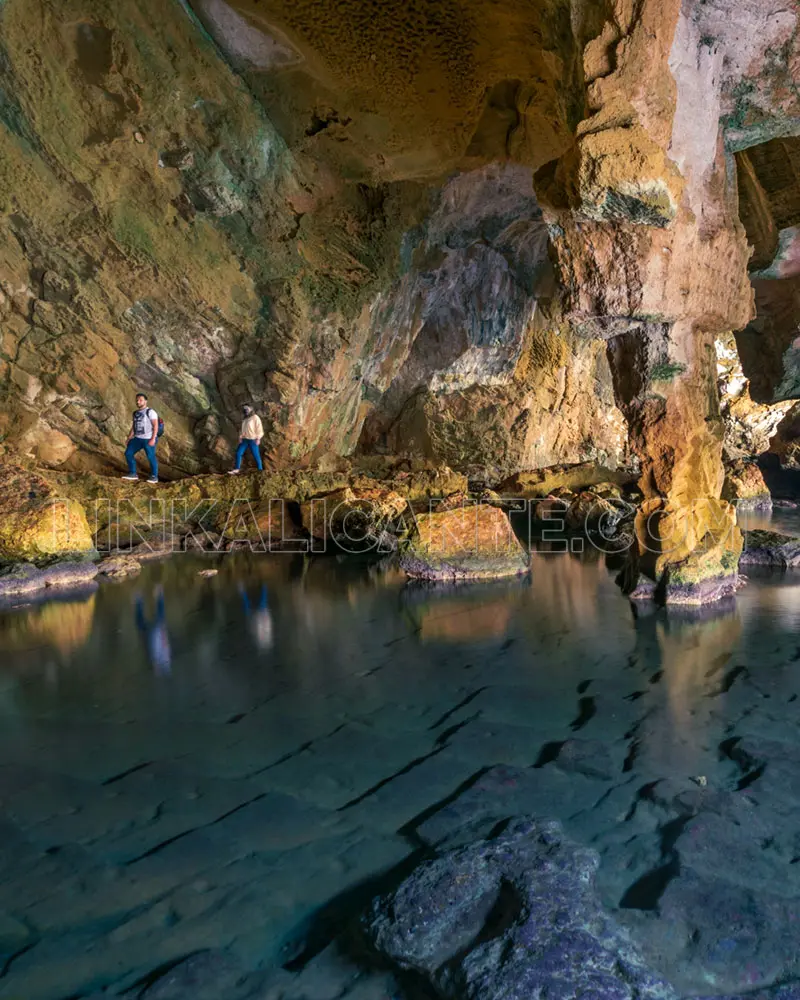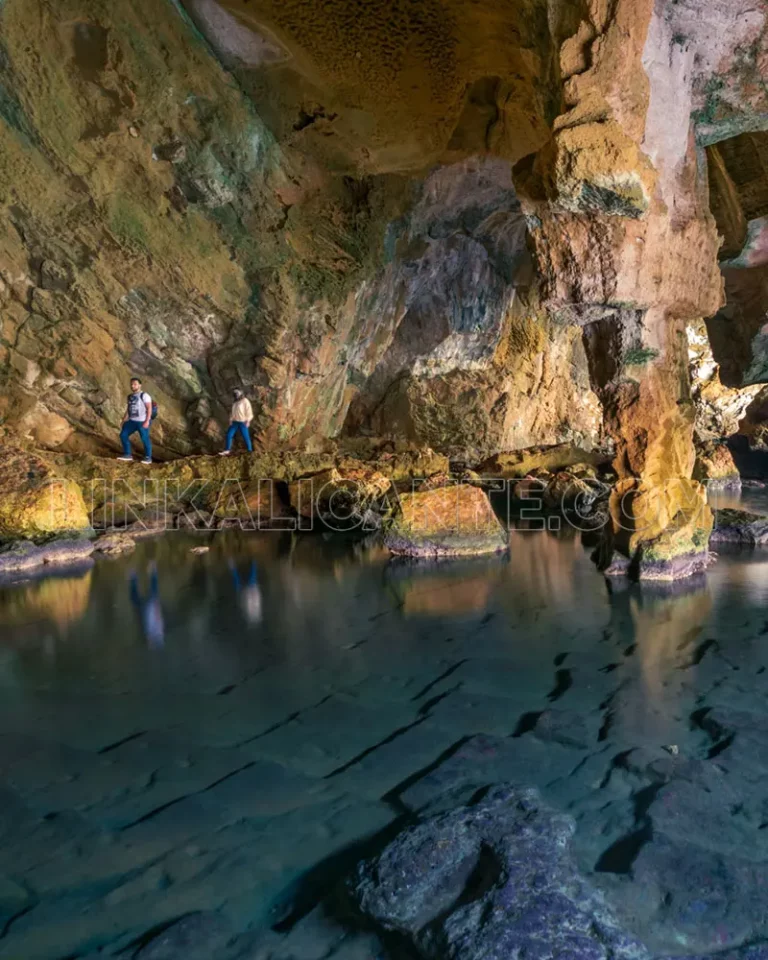 Practical guide to visit the Cova Tallada, a grotto bathed by the sea in the Marine Reserve of Cap de Sant Antoni, between Dènia and Xàbia.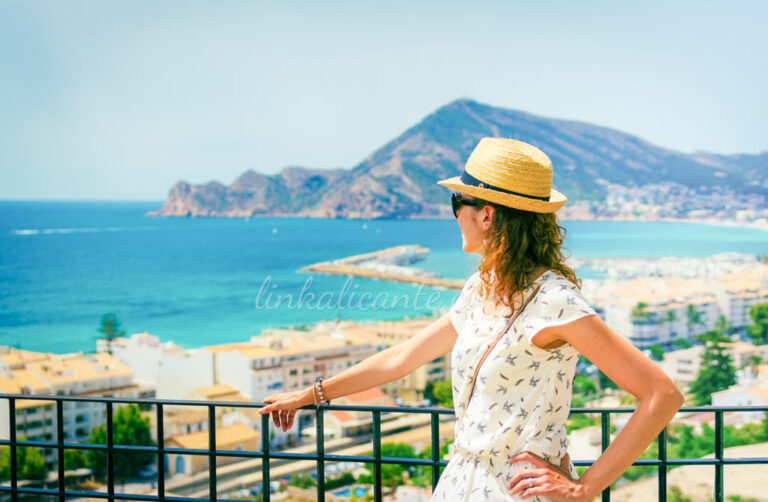 Complete guide to ALTEA: places to visit, beaches, routes, gastronomy and the best plans to do in one of the most charming towns on the Costa Blanca.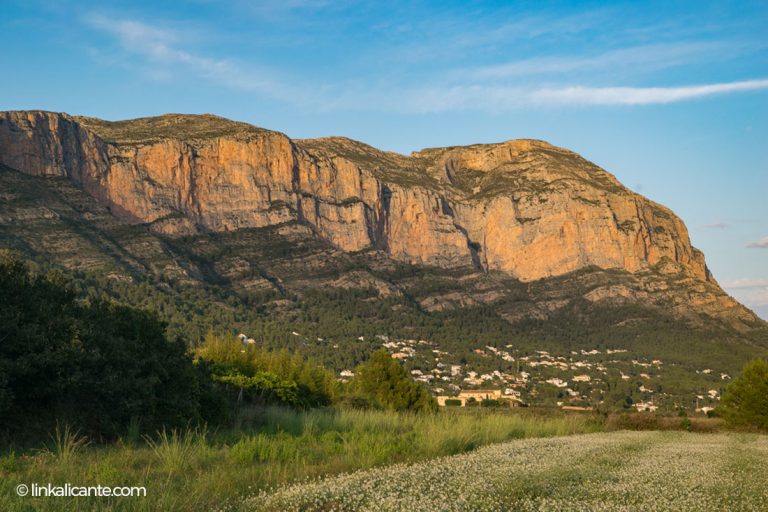 Vertiente sur del Montgó desde Jesús Pobre The calcareous massif of Montgó , located between the coastal towns of Xàbia (Jávea) and Dénia, was declared a Natural Park in 1987. The protected area extends to the coast, giving rise to