Framed between the Serra Gelada and the Serra de Bèrnia , the beautiful Altea overlooks the Mediterranean from the privileged balcony of its old town of cobbled streets and whitewashed houses. A tourist town that has managed to maintain its Mediterranean essence and that today is one of the most popular destinations on the Costa Blanca .
In this detailed guide you will discover what to see and do in Altea , a refuge for artists and one of the most charming towns in the province of Alicante. We will start with its picturesque old town with steep streets and spectacular viewpoints. We will enjoy hiking in the mountains that surround and protect this population of the Marina Baixa . Also of the sun, and its beautiful beaches . Culture and heritage will not be lacking. And all this seasoned with the excellent Mediterranean gastronomy that characterizes the area: rice dishes, fish and shellfish and much more.
A very complete plan that you cannot miss… Pack your luggage, let's get to know Altea!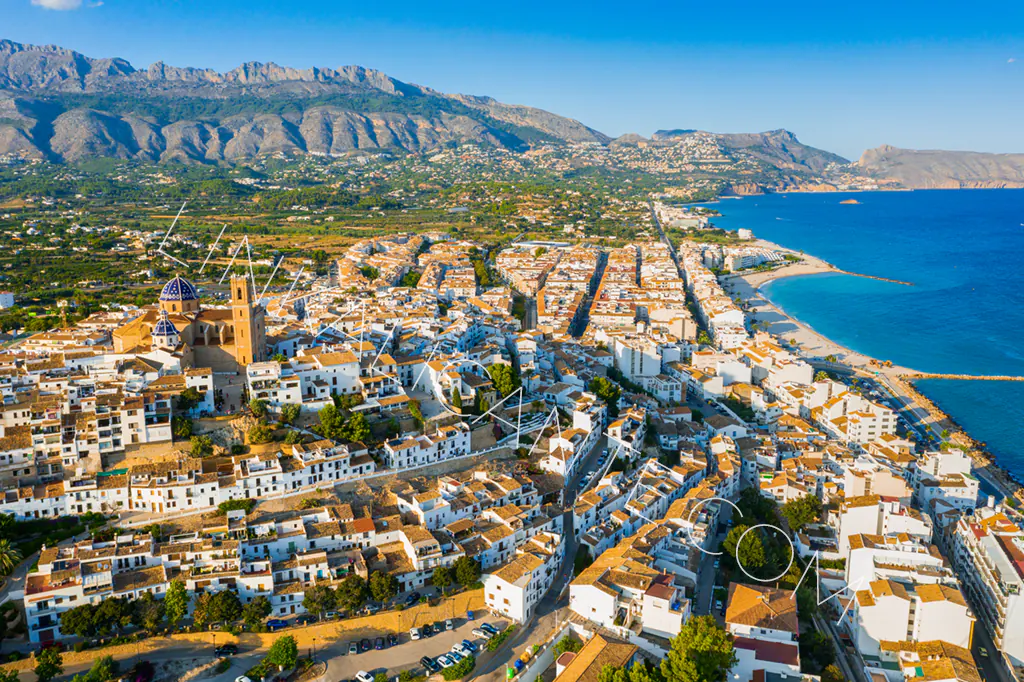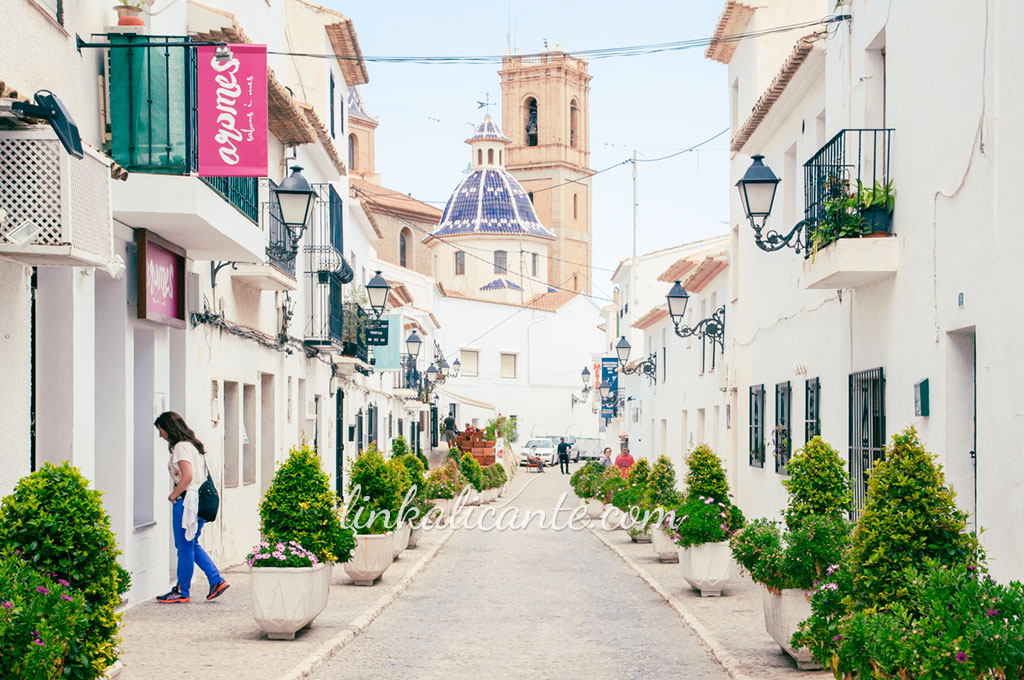 A must-see is the old town of Altea , a town known as "the dome of the Mediterréno" due to the beautiful finish of blue tiles on the Church of Ntra. Mrs. of consolation, which crowns the iconic image of the town perched on its hill.
A good option to visit the old town of Altea is to leave your car in this car park , near the Palau Altea , a cultural and congress center with a good range of theater performances and concerts. Not in vain, the population received the title of Cultural Capital of the Valencian Community in 2019.
From the Congress Palace and the Campus Altea (belonging to the Faculty of Fine Arts of the UMH), we take Calle Alcoy and continue along the picturesque Calle San Miguel , full of nice shops, which takes us to the Plaza de la Iglesia , nerve center of the old town of Altea, surrounded by restaurants with terraces.
An obligatory stop is the magnificent Mirador de la Muralla , a balcony that overlooks the beautiful clear blue of the Mediterranean with the port of Altea and the Serra Gelada Natural Park as a backdrop.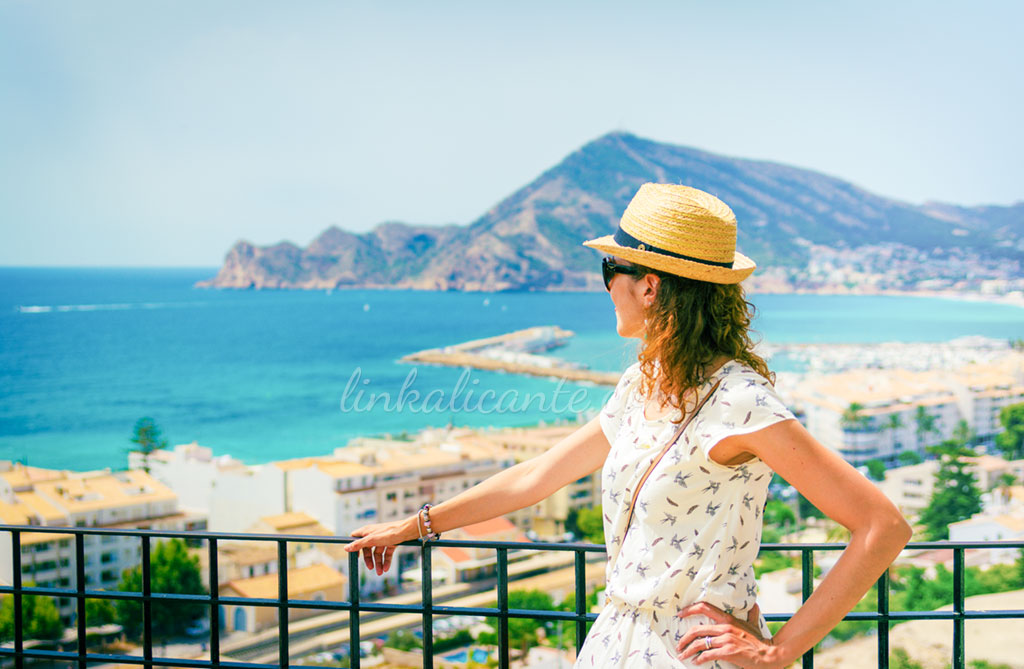 From the Plaza de la Iglesia, we can go down the steep and narrow Carrer Major (Main Street), also dotted with clothes shops, craft shops and restaurants. At the end of this street we find the Portal Vell (Old Portal), testimony to the old entrance to the old town through the missing wall. At this same point is the Qvo artisan ice cream shop , one of the best valued in Altea.
With views of the sea on one side and the imposing Sierra de Bérnia on the other, strolling through Altea is an experience worth enjoying calmly. Despite the hustle and bustle of tourists, you can breathe that bohemian atmosphere that has captivated so many artists over the years.
Do not be afraid of getting lost and wandering aimlessly: you will surely find charming corners that do not appear in any guide. And if you don't mind walking, you can walk down to Platja de la Roda , the most urban in the municipality, and from there walk to the port of Altea , where you can still see the traditional fishing boats that auction their catches every day in the fish market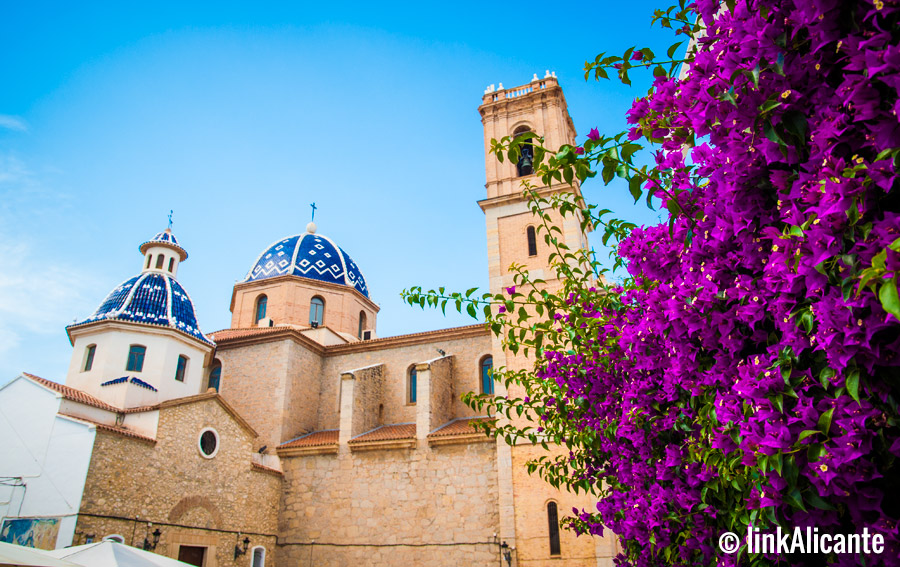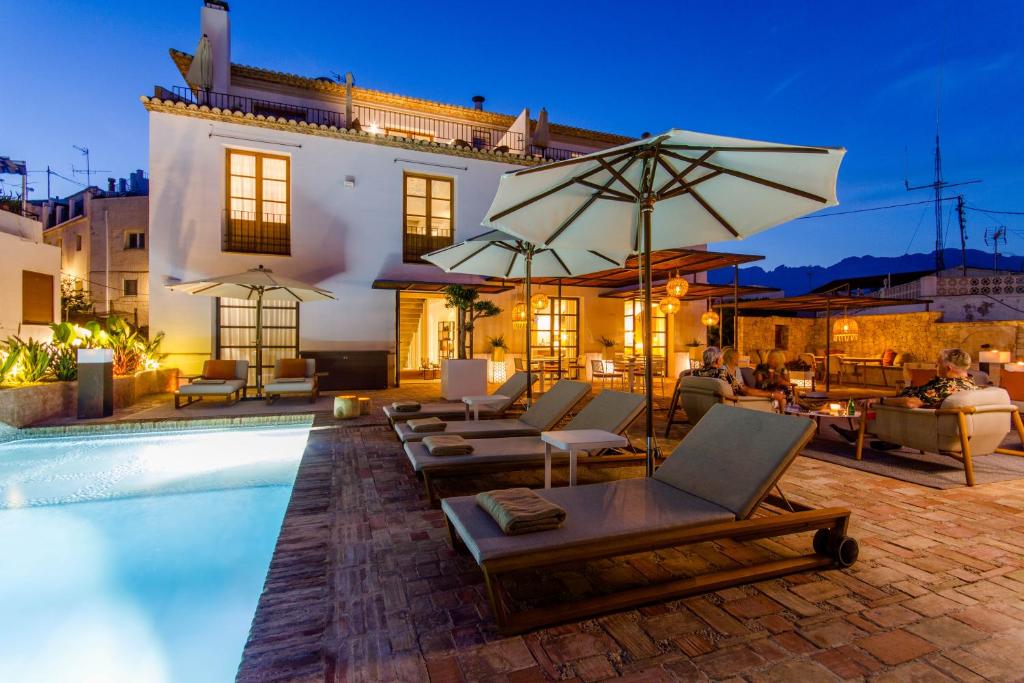 Altea has a wide range of hotels, for all audiences and pockets, both apartments on the beachfront and luxurious villas further inland. We especially liked the following charming hotels in Altea:
He tells us about restaurants in Altea Marina Vega. Journalist from Valladolid based in the Alicante Mediterranean, specialized in tourism and gastronomy. Collaborator of Condé Nast Traveler and Repsol Guide.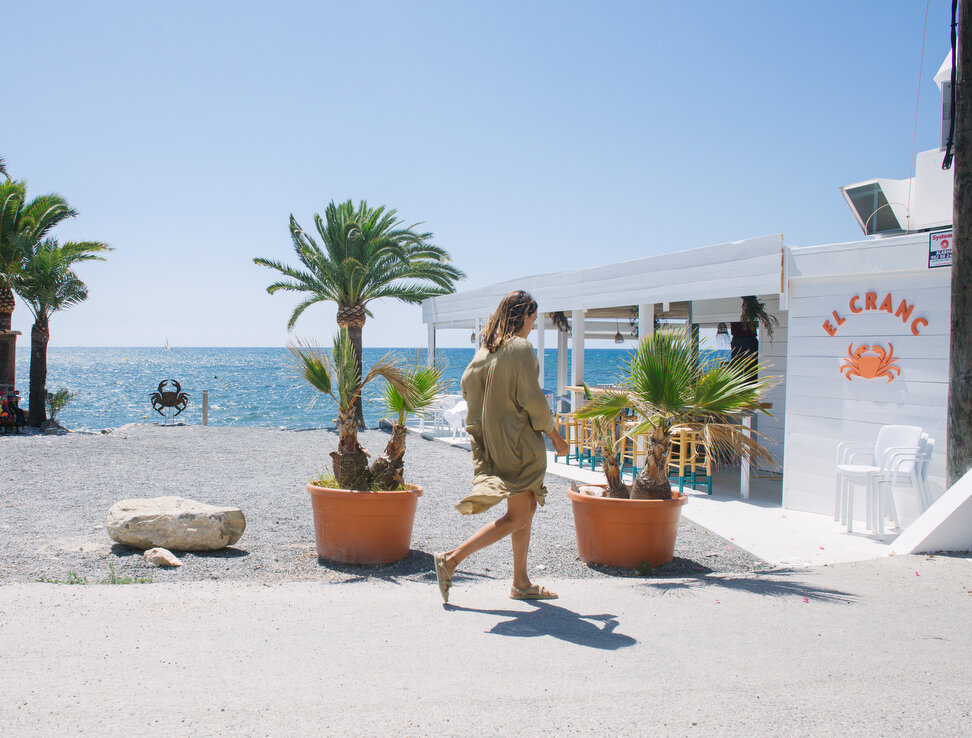 This Mediterranean chiringuito deceives at first glance: it is not a pretty place to have a drink in front of the sea, but it is one of the best restaurants in Altea. They have been betting on traditional seafood cuisine since 1982, with dishes such as salted fish, very typical of the area, or delicious rice dishes. In 2021, the Repsol Guide has awarded them a Solete . A tip: book a few days before, especially in summer, because it is difficult to get a table.
Right next door, in high season, they ( Cranc Surf ) rent paddle surf boards and kayaks, organize excursions and teach SUP Pilates classes.
Did you know that here you can find the best hamburger in the Valencian Community? And it's not just us saying it: they won the award in 2019 with their Mucho Mu, a Galician beef burger seasoned with truffle oil and mixed with foie gras and cured ham, smoked Canarian goat cheese made with raw milk and served on brioche bread. French. This burger joint also has an extensive menu of craft beers.
If you are looking for the best rice dishes in Altea, it is here. Our favorite is the octopus with artichokes, but the arroz a banda, the senyoret or the black rice are also safe bets. You can also order them to take away.
There are few places like Xef Pirata in Altea… to say the least! In an old house in the village, this tiny but cozy restaurant offers very creative dishes, much to the surprise of tourists. Do not miss the coca sardine, foie and apple. If you are overwhelmed by gastronomic curiosity and it is difficult for you to choose, they also offer a tasting menu (€29 per person). They do not have a terrace, but they do have a couple of tables with stools at the door, where you can have a snack or have a more informal dinner.
They say that it is one of the great temples of aged meat in Spain, along with other restaurants such as Etxebarri or El Capricho. It is surprising that it is precisely here, in Altea, by the sea, but Joan Abril has been able, with good product and technique, to position himself as one of those essential places for carnivores. It is also a Recommended restaurant in the Repsol Guide .
🍺 Cervezas artesanales Althaia. Producción artesanal e independiente, desde el año 2014. Avalada por numerosos premios internacionales.
🍅 Tomate Rosa de Altea. Una variedad local muy apreciada, con excelentes propiedades organolépticas.
Las Mejores Rutas de Senderismo en Altea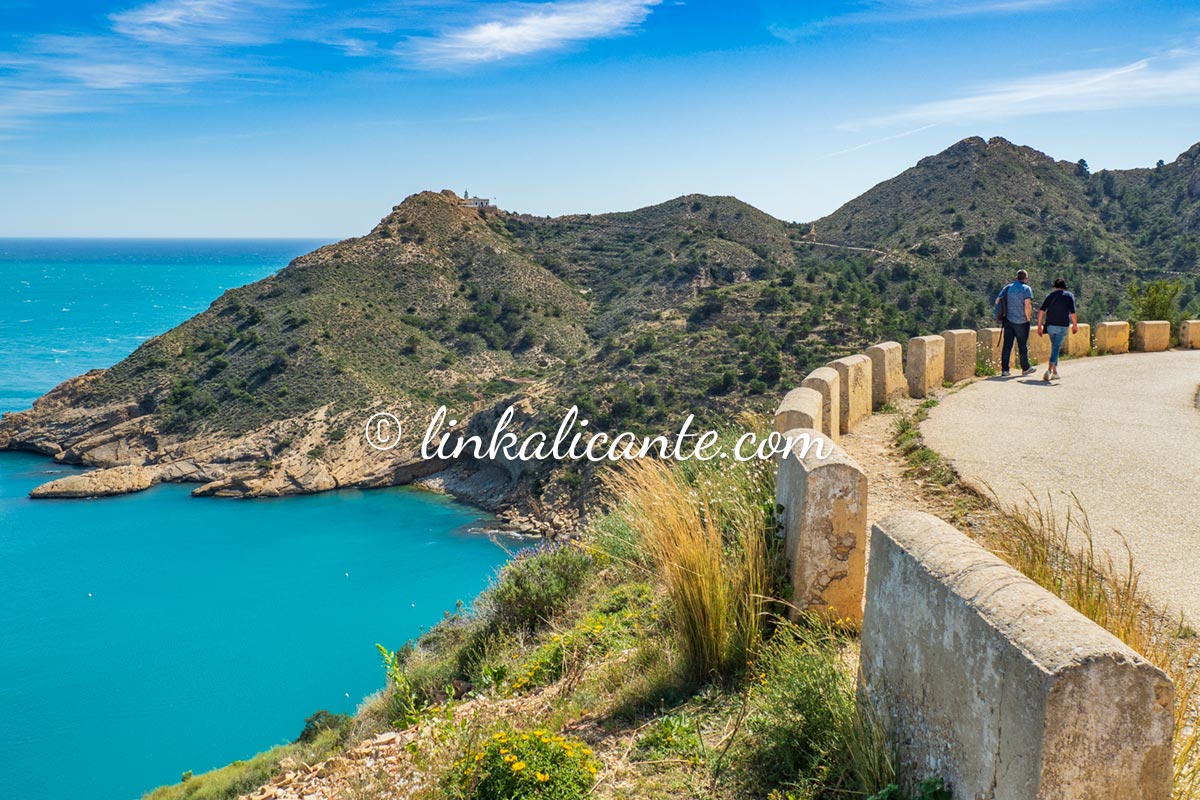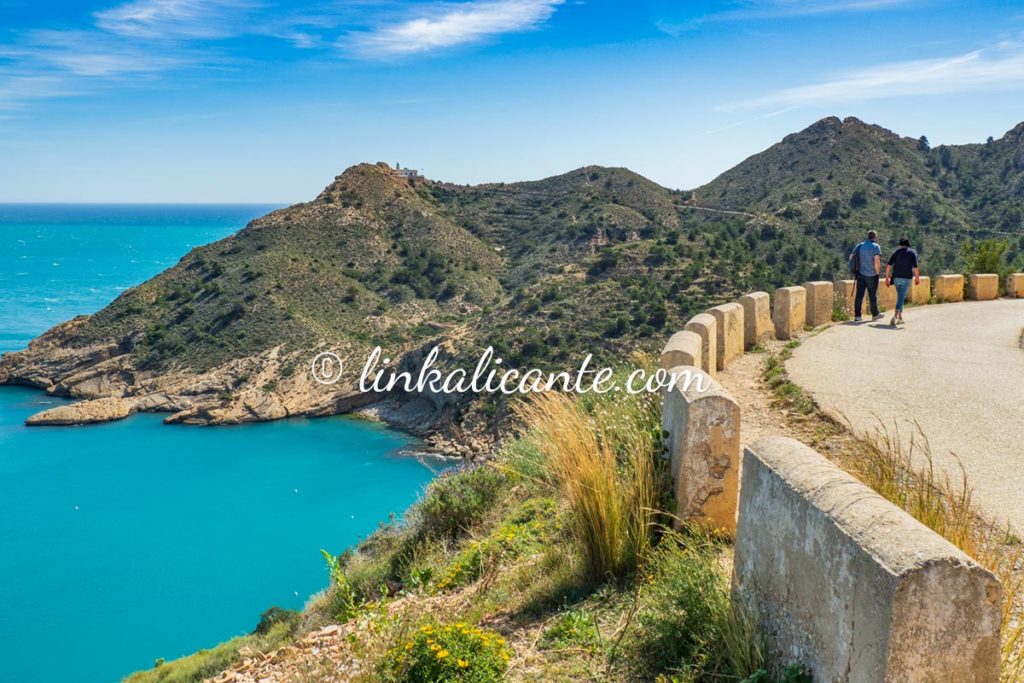 ➡️ Camins d'Altea es una red de senderos señalizados que recorren el pueblo y su tradicional huerta, la cual se desarrolló gracias a las ricas aguas del río Algar. Esta red de senderos nos permite disfrutar de sencillos paseos comenzando en el propio pueblos. Descarga el folleto con toda la información.
➡️ La Ruta del Faro de l'Albir. Un sencillo paseo con fantásticas vistas de la Bahía de Altea y la Serra de Bèrnia. Imprescindible.
➡️ El Cañón del Mascarat. Nos adentramos en un abismo de roca, esculpido por la fuerza del agua, que no te dejará indiferente.
➡️ El Forat de Bèrnia. Para realizar esta ruta nos desplazamos a Benissa, y desde allí a la pedanía de Cases de Bèrnia. Cuando atravieses el túnel natural de "El Forat", las vistas te van a enamorar…
➡️ El Peñón de Ifach. Merece la pena desplazarse a Calpe para conquistar su cima. Con reserva previa.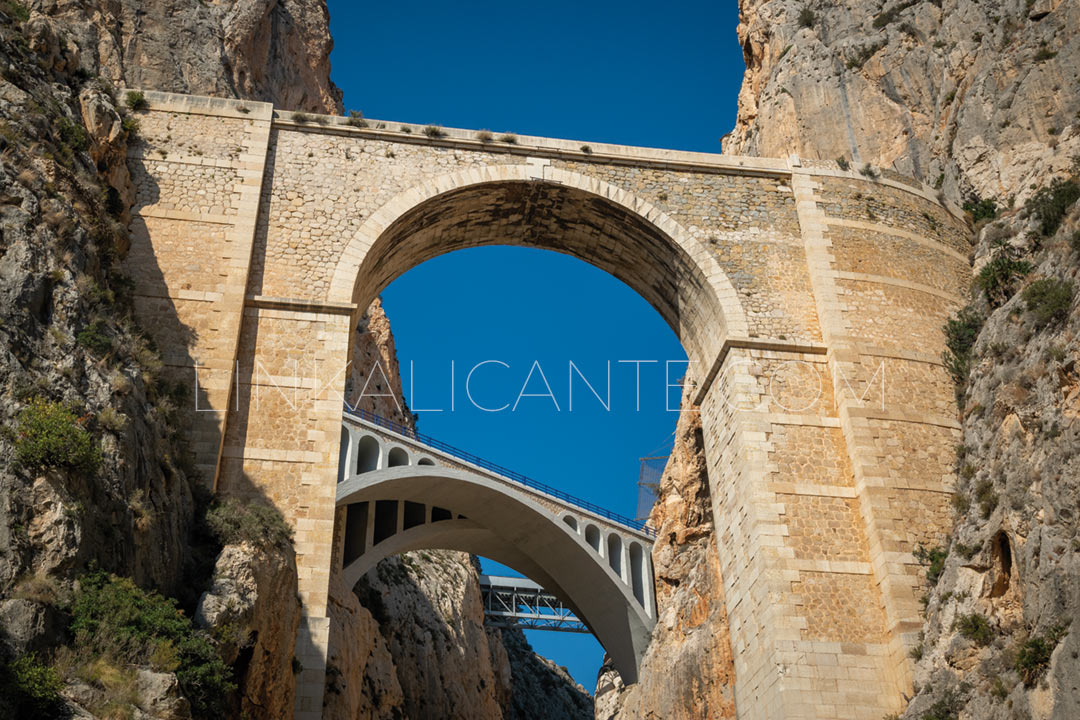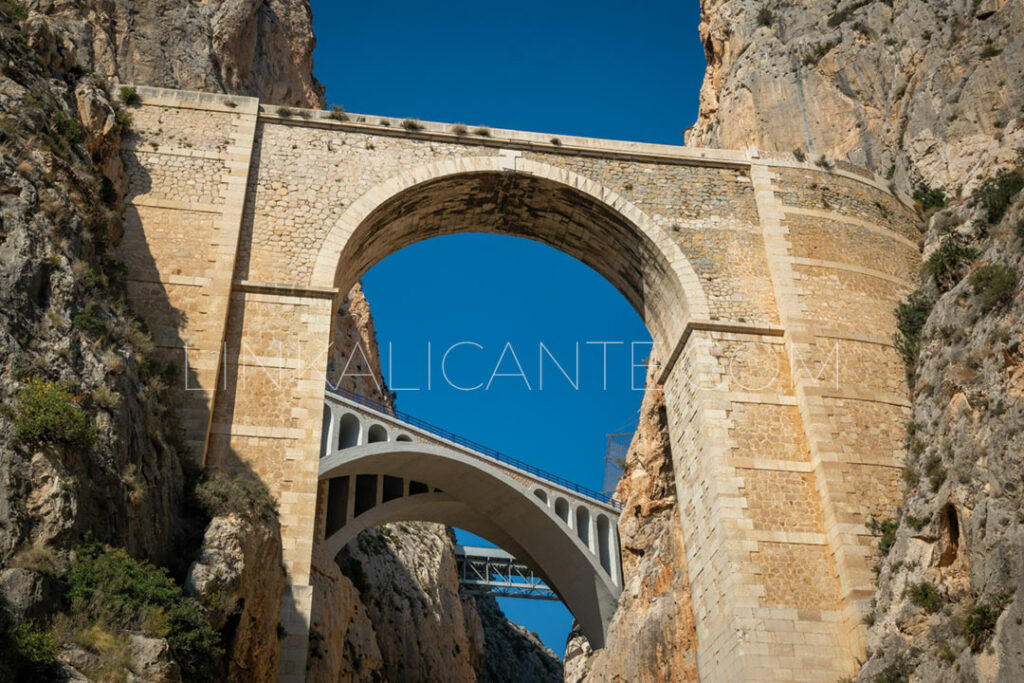 Las Mejores Playas y Calas de Altea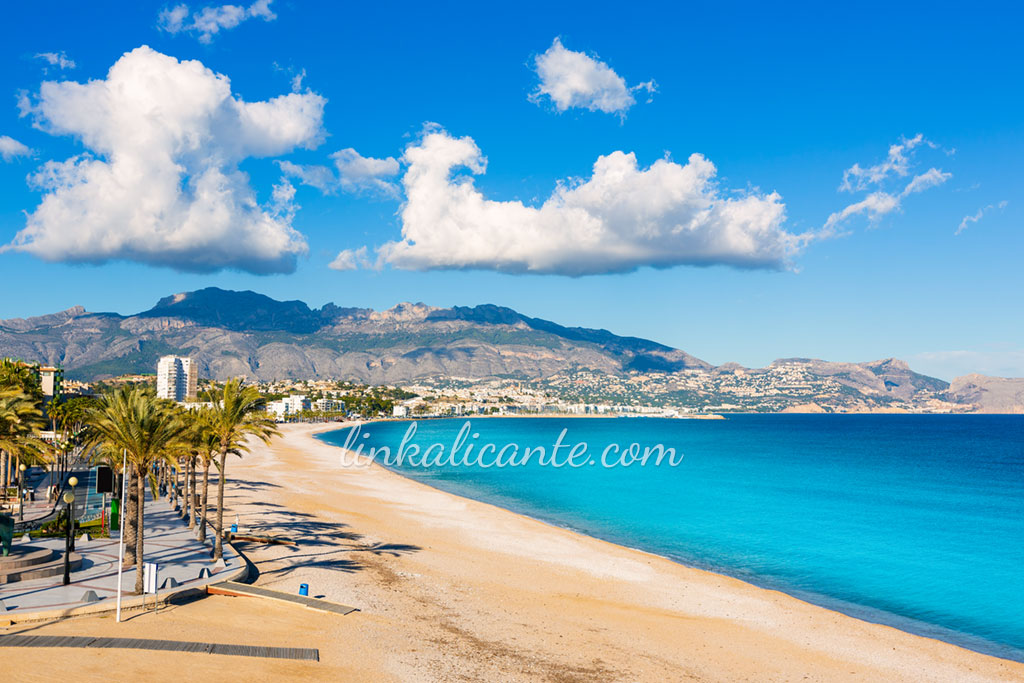 Las playas de Altea no son de arena, sino de grava o cantos rodados. Dicho esto, una de las mejores playas de la zona de Altea es la Platja de l'Albir, perteneciente a la vecina población de l'Alfàs del Pi. En ella encontrarás un "paseo de la fama" al más puro estilo Hollywood, el cual conmemora las diferentes ediciones de su festival de cine. Desde esta playa puedes comenzar la ya mencionada ruta del Faro de l'Albir.
Entre las playas de Altea encontramos:
Playa de la Roda
La más urbana de Altea. Se extiende entre la escollera del puerto y la Platja del 'Espigó. Es una playa de cantos rodados a lo largo de la cual se extiende un paseo marítimo ideal para caminar junto al mar. Está adaptada para personas con movilidad reducida.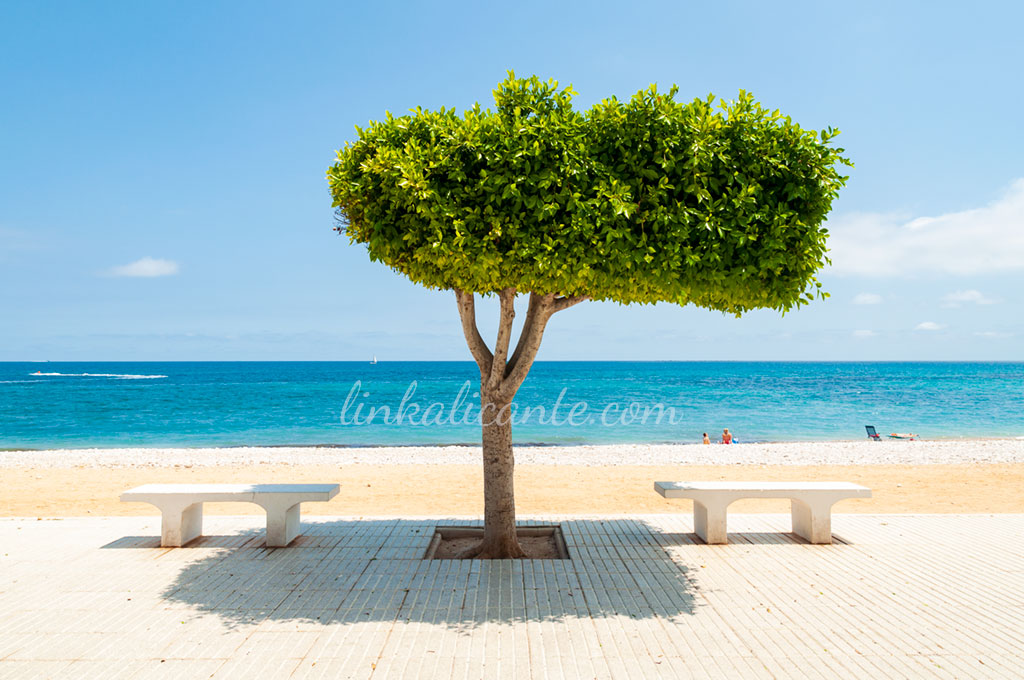 Platja de l'Espigó
De construcción reciente, es la extensión de la Playa de la Roda hasta la desembocadura del río Algar.
Platja del Cap Negret
Se extiende entre la desembocadura del río Algar y el Cap Negret, un punto de interés geológico de Altea. Es de características similares a la Roda, pero menos concurrida al estar más alejada del pueblo.
Platja de l'Olla
Una de las más queridas de Altea. Desde la zona de Villa Gadea hasta el Portet de l'Olla, esta playa nos permite un relajado paseo al borde del mar, estando parte del mismo acondicionado con bancos y protegido por la sombra de grandes pinos. Desde esta playa se lanza un popular castillo de fuegos artificiales cada mes de agosto: el Castell de l'Olla.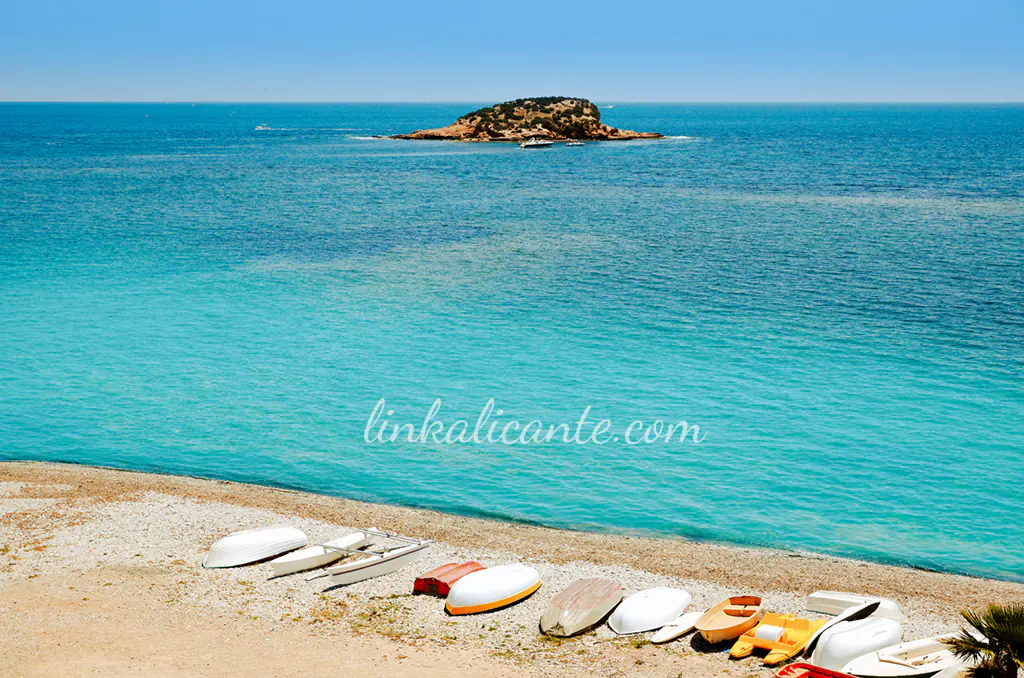 En cuanto a calas, Altea ofrece al visitante algunas de las mejores calas de la provincia de Alicante. Entre nuestras calas favoritas se encuentran las siguientes:
Cala del Racó del Corb
Cala de difícil acceso, situada al abrigo de los impresionantes acantilados del Morro de Toix. Leer más: Cala del Racó del Corb
Cala de la Barra Grande
Protegida por la Punta del Mascarat (un saliente rocoso), esta cala de cantos rodados y difícil acceso es una de las más bonitas de la zona.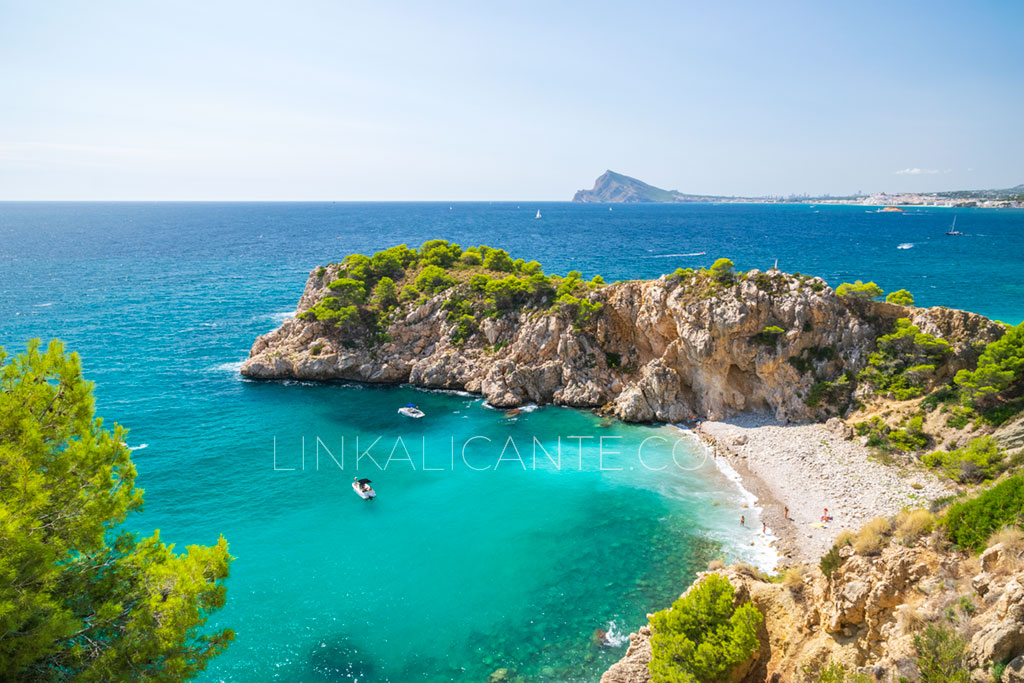 Playa Dog-Friendly de Altea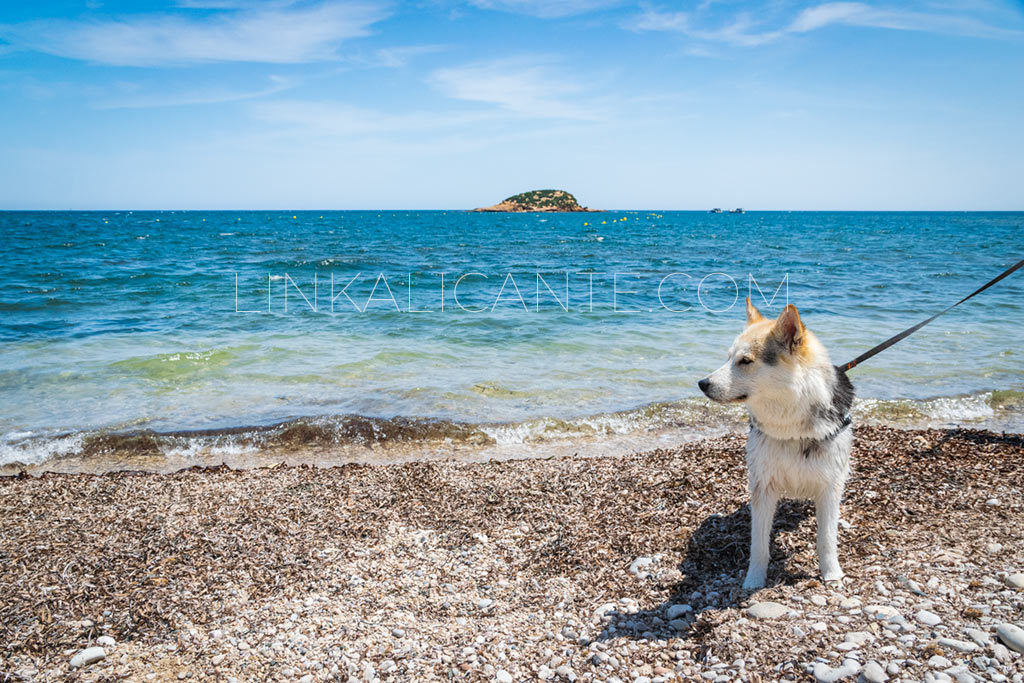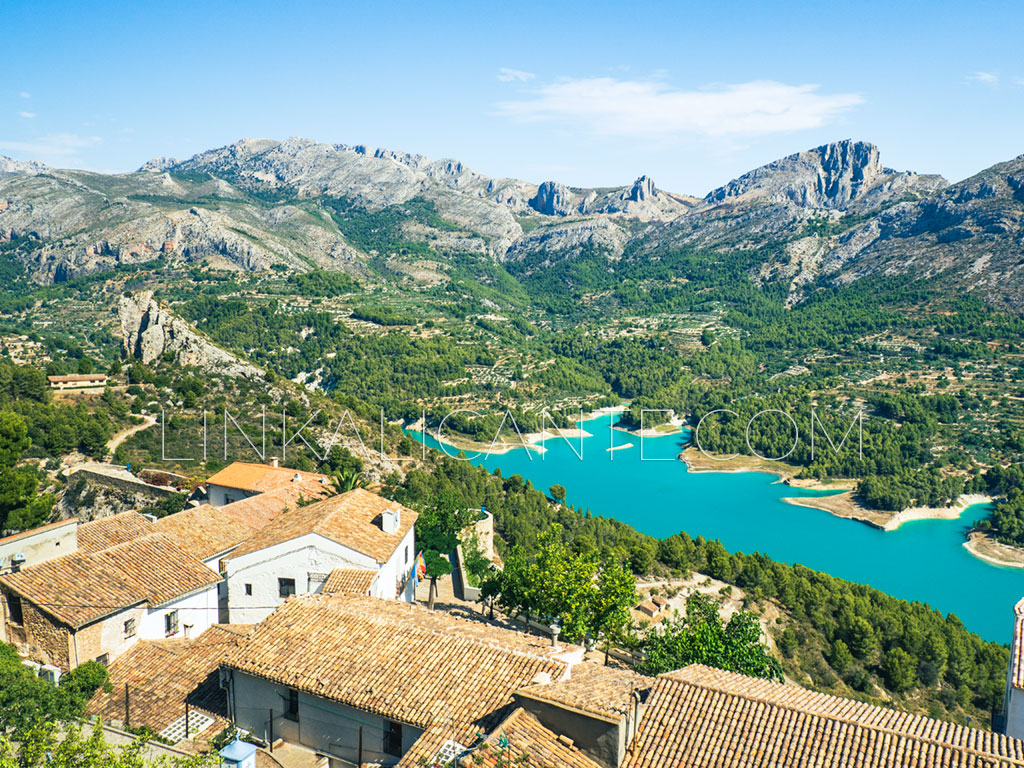 Idea: plan de fin de semana
En su día publiqué este artículo como un plan propio que elaboré para mí mismo, con la idea de disfrutar de una escapada de fin de semana en Altea. A raíz de este plan, decidí publicar el artículo y compartir estas ideas. Altea es un destino que se puede disfrutar en cualquier época del año, gracias al excelente clima de la Costa Blanca. En aquella ocasión opté por buscar el alojamiento en HundredRooms, un comparador de apartamentos vacacionales. El alojamiento escogido fue un apartamento en el casco antiguo, perfecto "centro de operaciones" para el fin de semana.
Sábado mañana: El Faro del Albir
El sábado por la mañana realizaremos una de las rutas clásicas de la zona: la excursión al Faro del Albir, en la vecina población de Alfàs del Pi.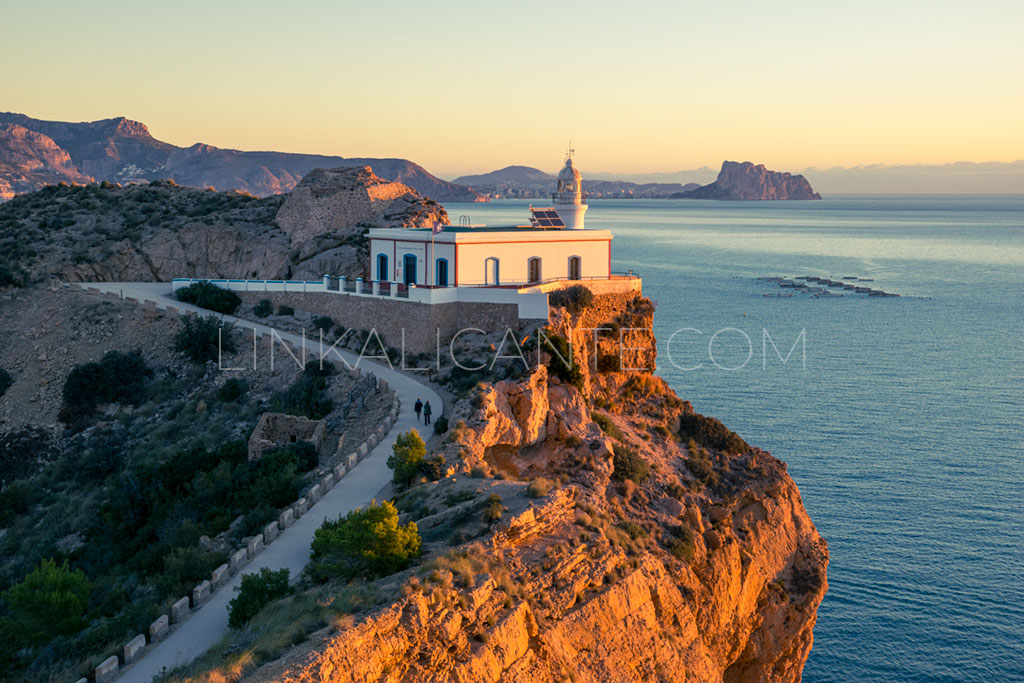 Se trata de una sencilla ruta de senderismo apta para todos los públicos. En ella podemos disfrutar de unas excelentes vistas de la Bahía de Altea, así como del cercano Penyal d'Ifac (Peñón de Ifach), en la vecina población de Calp.
Para los que ya conozcáis esta ruta, os propongo una alternativa: un paseo en catamarán por la Bahía de Altea.
–
Sábado tarde: El Fuerte de Bèrnia
Seguimos disfrutando de las montañas que envuelven a Altea, y nos acercamos en esta ocasión a la mítica Sierra de Bèrnia, probablemente mi favorita de la provincia de Alicante.
A media altura de la sierra, en su cara sur, encontramos el impresionante Fuerte de Bèrnia. Una auténtica joya del patrimonio cultural de la provincia. Desde aquí arriba tenemos unas vistas privilegiadas de la Bahía de Altea, así como de la excursión que hicimos por la mañana…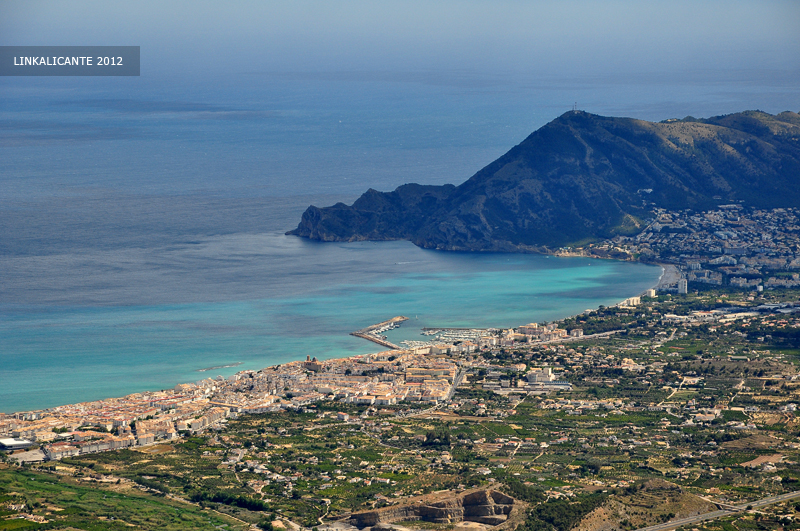 Tras el atardecer, regresamos a nuestro apartamento en el casco antiguo de Altea antes de disfrutar de una romántica cena en un restaurante con terraza…
–
Domingo por la mañana: visita al casco antiguo
El domingo lo dedicamos a callejear con calma por el casco antiguo de la población, donde cada ocasión es diferente y siempre hay lugares nuevos y encantadores por descubrir…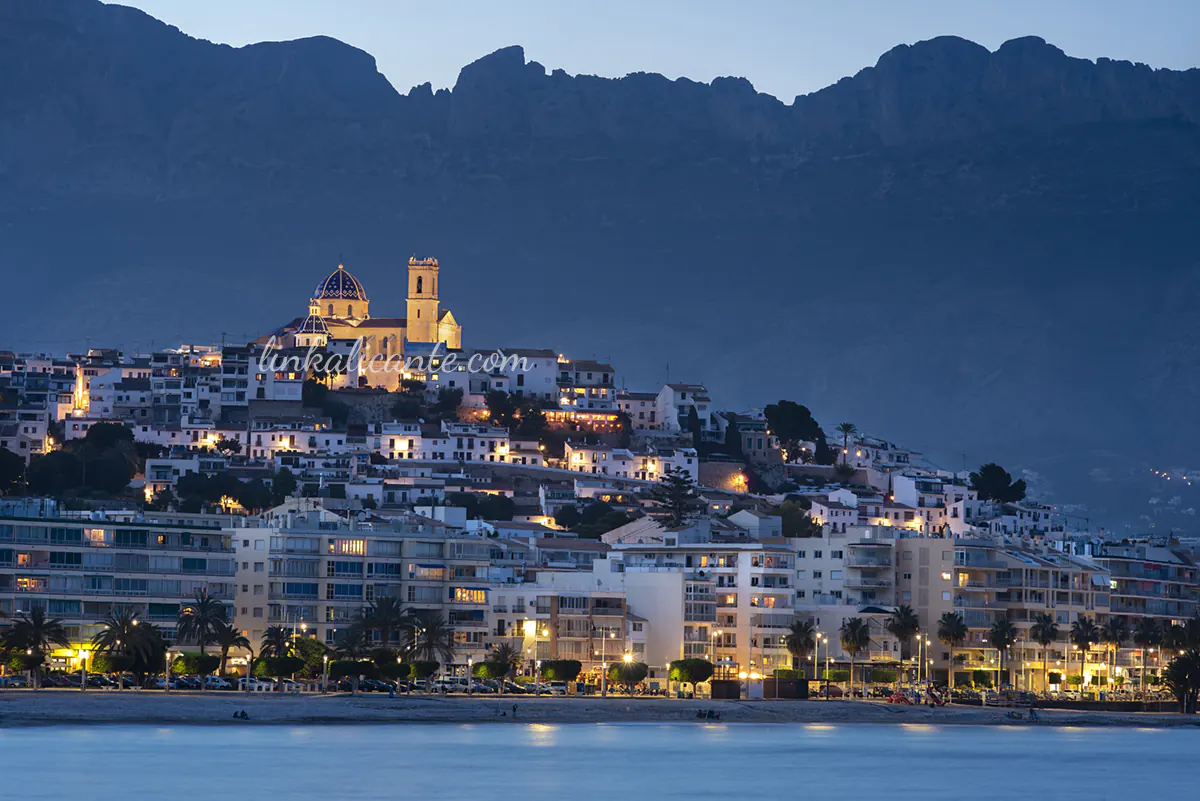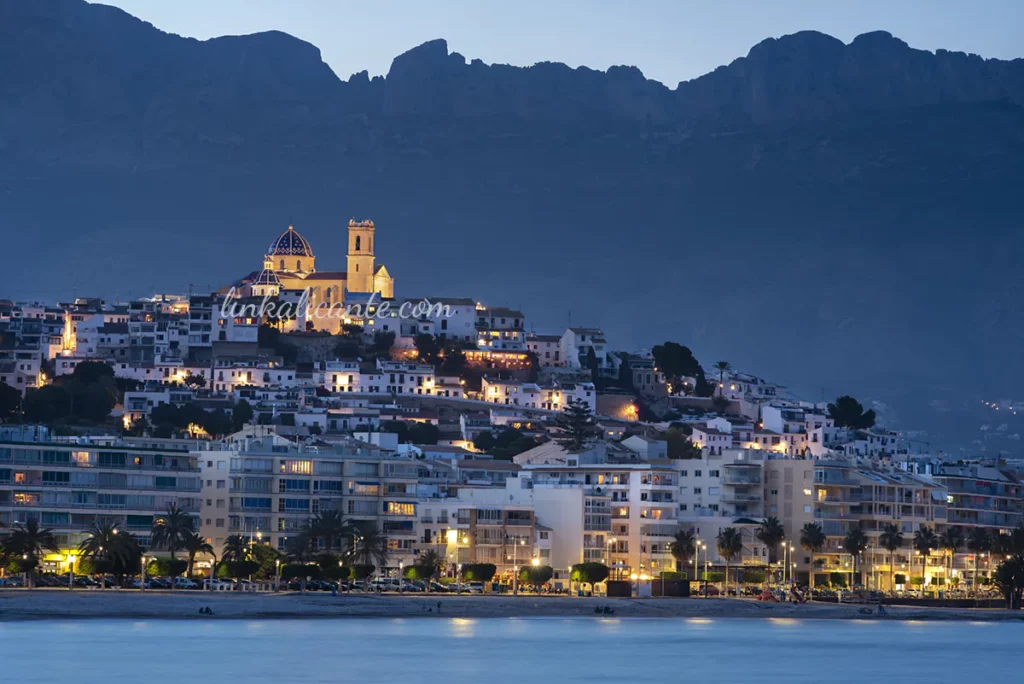 –
Domingo tarde: atardecer en el Cap Negret
Después de comer continuaremos paseando junto al mar, con toda la calma del mundo. Caminamos en dirección Calp, hasta llegar a la desembocadura del Río Algar. Tras cruzar el río, llegamos a la playa del Cap Negret, que recorremos hasta el final, llegando al pequeño saliente de rocas oscuras que le da nombre.
Este pequeño saliente, el Cap Negret, es un lugar de interés geológico, debido a sus rocas ígneas, de colores negros con reflejos verdosos. También es un lugar ideal para disfrutar del atardecer.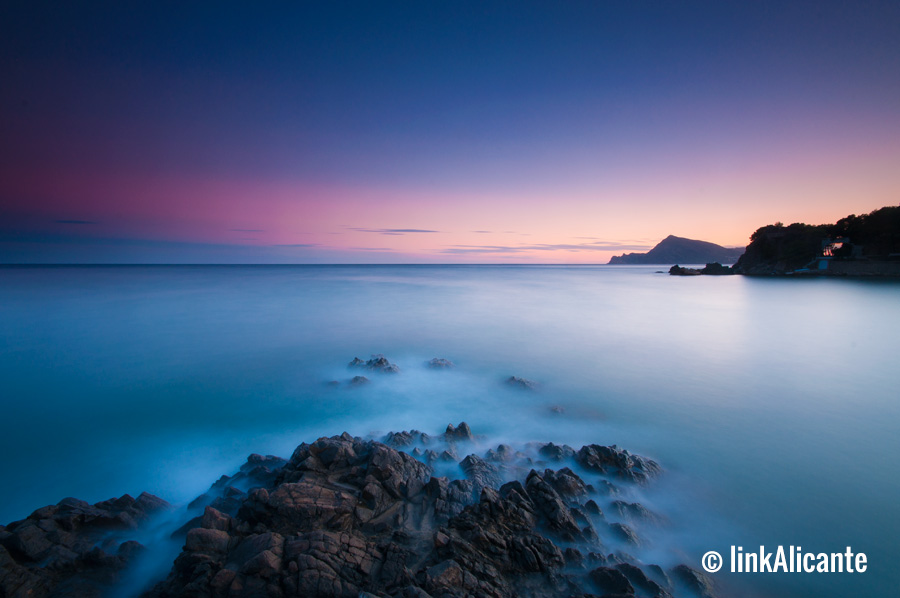 Espero que os haya gustado este artículo sobre Altea, sin duda una de las poblaciones con más encanto de la Costa Blanca. Si tienes alguna duda y quieres que te ayudemos a planificar tu viaje a la provincia de Alicante, no dudes en dejarnos un mensaje y estaremos encantados de echarte una mano. ¡Nos vemos pronto!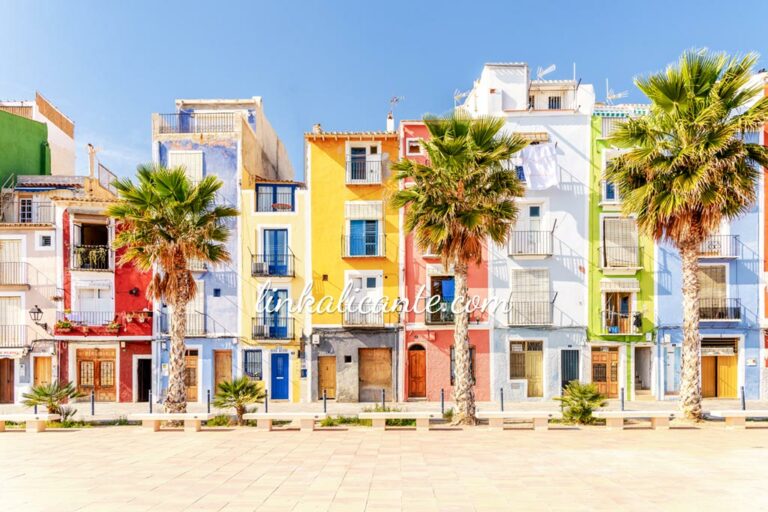 Today we visit La Vila Joiosa (Villajoyosa), a touristic and picturesque town in the Marina Baixa region, in the province of Alicante. Cultural plans, hiking trails, coves and beaches and other plans in nature await us. Read on to discover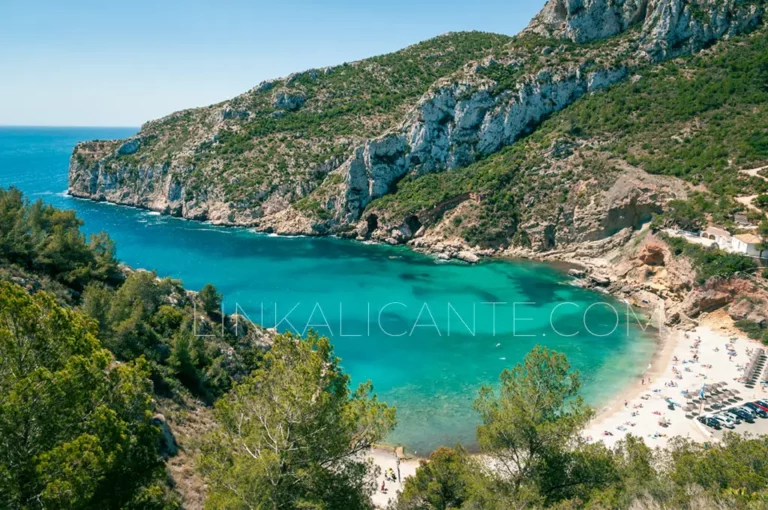 Discover the 20 Most Beautiful and Natural Coves of the Costa Blanca in this tour from south to north along the coast of Alicante.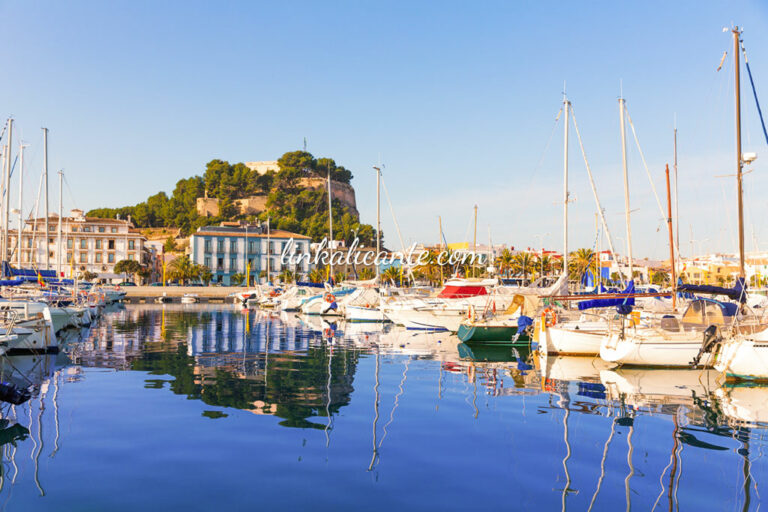 I have a confession to make: Denia is probably my favorite city in the province of Alicante. I simply… I love it! If I could choose where to live in "La Terreta", I am convinced that it would be my